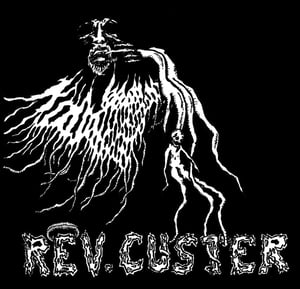 $

10.00 - On Sale
Recorder in 2012. This is the follow up to the S/T ep.
Hand screened, hand numbered with different art for the different coloured 10" vinyl.
1. Lead eyelids
2. What's kraken?
3.Bubble bubble toil & trouble
4.Human harvester
5.Plague rider
100 Clear with Triangle Jungle Art
100 Black with Face Demon Art
Artwork by Jase from DEAD
Hand screen printed covers by WeEmptyRooms
Includes immediate download of 5-track album in your choice of high-quality MP3, FLAC, or just about any other format you could possibly desire.